Can I Fire my Lawyer?
03-20-19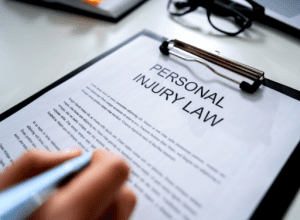 The rules that apply to Ohio lawyers say that a client can terminate their lawyer at any time. The lawyer must provide the client with the file and cooperate with the client's new lawyer. The client will remain responsible to pay the lawyer for the work that has been done to the point the lawyer is fired.
Rule 1.16 of the Ohio Code of Professional Responsibility provides as follows:
(a) Subject to divisions (c), (d), and (e) of this rule, a lawyer shall not represent a client or, where representation has commenced, shall withdraw from the representation of a client if any of the following applies:
…
(3) the lawyer is discharged.
Rule 1.16 goes on to say that once the lawyers is fired, the lawyer must do the following:
(d) As part of the termination of representation, a lawyer shall take steps, to the extent reasonably practicable, to protect a client's interest. The steps include giving due notice to the client, allowing reasonable time for employment of other counsel, delivering to the client all papers and property to which the client is entitled, and complying with applicable laws and rules. Client papers and property shall be promptly delivered to the client. "Client papers and property" may include correspondence, pleadings, deposition transcripts, exhibits, physical evidence, expert reports, and other items reasonably necessary to the client's representation.
Also see Rule 1.16 of ABA model rules.