Child Passenger Safety Week
09-16-16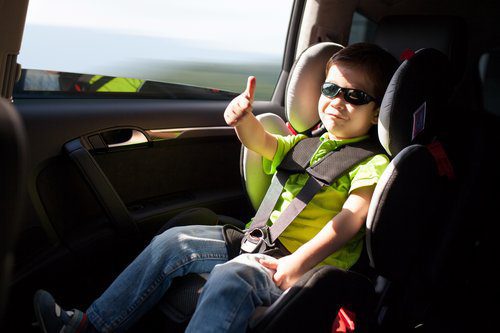 The National Highway Traffic Safety Administration (NHTSA) is getting ready to launch National Child Passenger Safety Week. This year, National Child Passenger Safety Week will run from September 18th to the 24th.
Richland Public Health has a certified child car seat technician on staff who can check your child safety seat and assist in proper installation. Child car seat checks are conducted on Fridays. Call 419-774-4726 to schedule an appointment. AAA in Ontario also has a child car seat technician on staff. Contact Arlene Walker at 419-529-8500 for more information or to schedule an appointment.
Car accidents are the leading cause of death for children between one and 13 years of age, the goal of the NHTSA is to raise awareness about proper choice, use and installation of child safety seats.
What the Statistics Tell Us
In 2014, approximately 24 percent of children between the ages of four and seven years old were prematurely moved to seat belts.
Approximately nine percent of children in that age group went unbuckled in 2014.
Every 33 seconds, a child under 13 is involved in a crash.
More than one-third of children under the age of 13 who died in crashes in 2013 were unbuckled at the time of the crash.
From 2010 to 2014, there were 398 children killed while riding in the front seat.
In 2014 alone, an estimated 112,000 children under the age of 13 were injured in car crashes.
In 2014, there were 252 children under age five were saved because they were riding in the correct car seats.
Choosing The Right Car Seat
The NHTSA has a variety of resources for parents who are shopping for new car seats or for those who are wondering when their child is ready to move up into a larger car seat or booster seat. Whether you are using a new or used car seat, take your car seat to a certified car seat inspection station, to ensure it is the right child safety seat for your child's age and size. Register your car seat with the manufacturer, so you can get important updates about potential safety recalls. Finally, remember that all child passengers under the age of 13 years old need to ride in the back seat.
The team at Rinehardt Injury Attorneys wishes everybody a safe and productive Child Passenger Safety Week. If you or a loved one has been injured in a car accident in Mansfield, Columbus or in any of the surrounding communities, call us at 419-LAW-2020 for a free case consultation.