Dash Cams- What Are They and Do You Need One?
07-01-19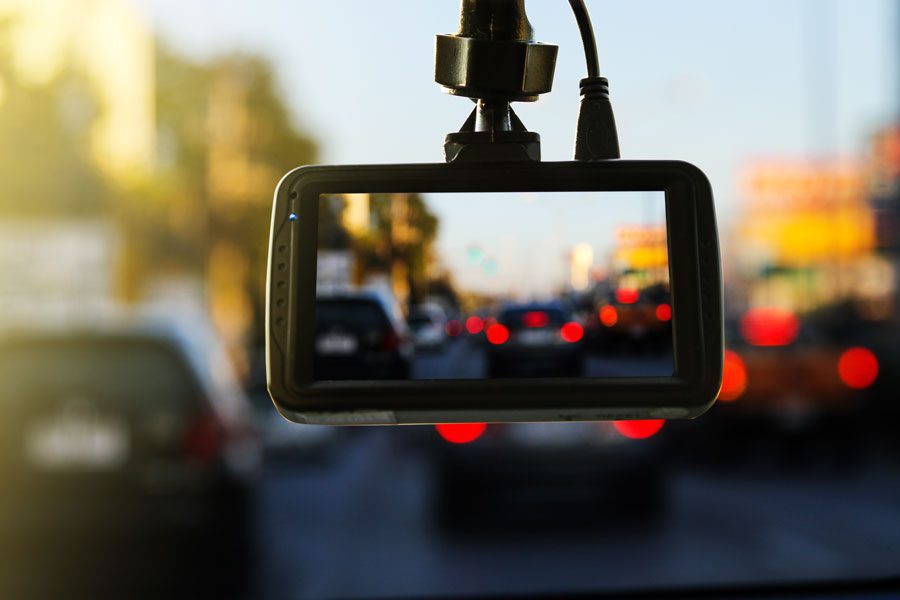 Often times, the term "dash cam" is used when discussing incidents involving police—the majority of police vehicles are equipped with these devices to protect both the officer and citizens. However, an increasing number of civilians are investing in dash cams for their own protection in the event of an auto accident, theft, or vandalism.
A "dash cam" is a dashboard camera, typically mounted on the front windshield of a vehicle. Dash cams, depending on the make and model, can record both when the vehicle is driving and when it is parked, as well as recording audio and connecting to a smartphone in order for the user to watch recorded video; much like a home security system. All dash cams turn on automatically and begin recording when the vehicle is in use. For dash cams with parking mode, the dash cam will also record when the vehicle is off and parked. Dash cams can serve as a virtual witness to incidents and can be more reliable than simply recalling from memory. Some insurance companies offer discounts if your car has a dash cam installed, and dash cam footage can help attorneys if there is a dispute about who is at fault for an auto accident.
The most common known use for a dash cam is for reliable evidence in the event of an accident. This footage creates a clear picture of what happened in cases of automobile accidents—insurance companies, police departments, and personal injury attorneys can use dash cam footage. Sometimes the footage will show important information like that the person who caused the accident was driving distracted or was driving erratically.
Dash cams also protect against vandalism and theft. While the dash cam itself can also be stolen, many dash cams are so discreet they are usually unnoticeable. A dash cam can capture footage of accidental dings, vandalism, or interior theft. Dash cams can capture hit-and-runs, showing who is responsible for the damage, as well as preventing insurance spikes for the owner of the damaged vehicle.
While a car may have a backup camera, these cameras are not equipped for recording and cannot replace a 2-channel dash cam. There are three kinds of dash cams, which vary in cost by model and features:
1-channel dash cams record from the front windshield to the front of the car (these are the most common)
2-channel dash cams give front and rear protection. There are also 2-channel IR dash cams, which give front and interior protection (mostly for rideshare drivers)
3-channel dash cams provide front, rear, and interior protection.
Dashboard cameras can cost anywhere from $30 to upwards of $300 depending on the make and model of the camera, with the highest ranked cameras averaging $100, and the best-selling dash cams averaging under $50. Higher-end dash cam have touchscreens and smartphone compatibility, higher resolution cameras providing clarity to read license plates, a wider field of view, and higher storage capacity.
There are many types of dashboard cameras, but they all have one common thread—they can greatly benefit the driver in cases of accidents, vandalism, and theft. The bottom line is a dash cam can help save thousands when dealing with unexpected insurance claims and can help hold responsible parties accountable for bodily injuries due to automobile accidents.