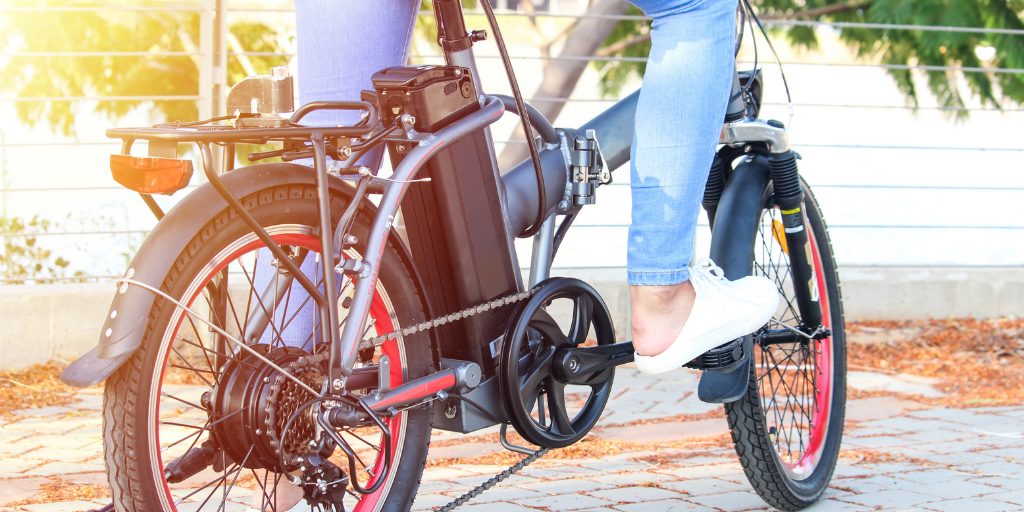 ---
Prior to January 1, 2020, Ohio law was unclear as to the vehicle status of electric bicycles. Are they motorized vehicles, and subject to the same laws as cars, trucks, and motorcycles, or are they bicycles, and subject to bicycle regulations? The answer was unclear until the 132nd Ohio General Assembly passed H.B. 250, which lays out the specific regulations that apply to electric bikes. Now, Ohioans can ride their e-bikes with confidence, thanks to the new law.
The Three Classes of E-Bikes
Ohio law classifies electric bicycles as one of three distinct groups:
"Class 1" E-Bikes only provide thrust while the rider is pedaling (known as "pedal assist"), up to 20 miles per hour.
"Class 2" E-Bikes can provide assistance when pedaling, or via a throttle; however, they are only allowed to provide that assistance up to 20 miles per hour.
"Class 3" E-Bikes can only provide pedal assist, but their top speed is 28 miles per hour. In addition, these bikes must include a speedometer.
For every electric bike, regulations stipulate that they must be equipped with pedals and motors that top out at 750 watts.
Don't worry about figuring out what class of ebike you have: the law also requires manufacturers to affix a label specifying the bike's top assisted speed, motor wattage, and its class. If you want to tinker with your bike to speed it up, you'll have to affix a new label as well.
Where Can I Ride My Electric Bicycle?
Class 1 and 2 electric bikes can be ridden on any bike or shared-use path, and class 3 cannot, unless stated otherwise by the local or state authorities over that particular path. Class 3 e-bikes can also ride on bike paths that are adjacent to a highway.
None of these bikes can be ridden on a path for hiking, mountain biking, equestrian, or similar non-motorized use. All bicycles, electric or not, are expected to ride in the direction of traffic and, if in the road, as closely to the shoulder of the roadway as possible.
While you can ride a regular bicycle on the sidewalk, electric bikes are prohibited from doing so unless the motors are turned off. You can park your e-bike on the sidewalk, however, so long as it doesn't impede the flow of pedestrian traffic.
What Safety Equipment Do I Need on an Electric Bike?
Any bicycle, whether human powered, electric, or motorcycle, should be ridden only while wearing a helmet. Bike helmets save lives, after all! Plus, the law requires all riders of Class 3 e-bikes to wear a helmet while riding. If you're the operator of a Class 3, you must also be 16 or older.
On the bike itself, you'll need reflectors, lamps, and other standard bicycle safety equipment to keep yourself visible to the rest of traffic. You should also use appropriate hand and arm signals to let everyone else on the road know what you're planning to do.
What Do I Do If I Get Into an Accident on My E-Bike?
When riding your e-bike, make sure to follow the rules of the road, be courteous, and drive defensively. This is even more important for a biker than a driver, because if you're in an accident, you're much more likely to be injured. If this is the case, we highly recommend getting an experience Ohio personal injury lawyer involved.
If you are in an electric bicycle accident in Columbus, Mansfield, or elsewhere in Ohio, the expert bike accident lawyers at Rinehardt Injury Attorneys suggest the following:
Take photos of your bike, the other vehicle, your location, and any injuries you have.

Get the other driver's contact information, including auto insurance information.

Call the police.

Seek medical attention if you need it.

Call Rinehardt Injury Attorneys at 419-LAW-2020 for a free consultation. Our bike accident attorneys are experienced at helping bicyclists recover compensation for their injuries at the hands of motorists.
Here at the law offices of Rinehardt Injury Attorneys, we have experienced bicycle accident attorneys who know their way around the court room when it comes to battling insurance companies, advocating for injury victims, and handling bicycle accident cases in general. As motorized bicycles grow in popularity in Ohio, we know that more and more people will need help from an expert bicycle accident lawyer, and we are ready to serve! Whether it causes an injury with expensive medical bills or even a wrongful death, we will fight to get you the compensation and justice you deserve! Call us today, stop by our law firm, or schedule a free consultation online with one of our expert personal injury attorneys in Ohio!