Mansfield Car Accident Lawyers
Have you been hurt in a Mansfield auto accident? Rinehardt Injury Attorneys is here to help you find justice. While we can't change the fact that you were injured by someone else's carelessness, we can help you fight to get the compensation you need to pay for medical bills, missed work, a new vehicle, or just to move on with your life.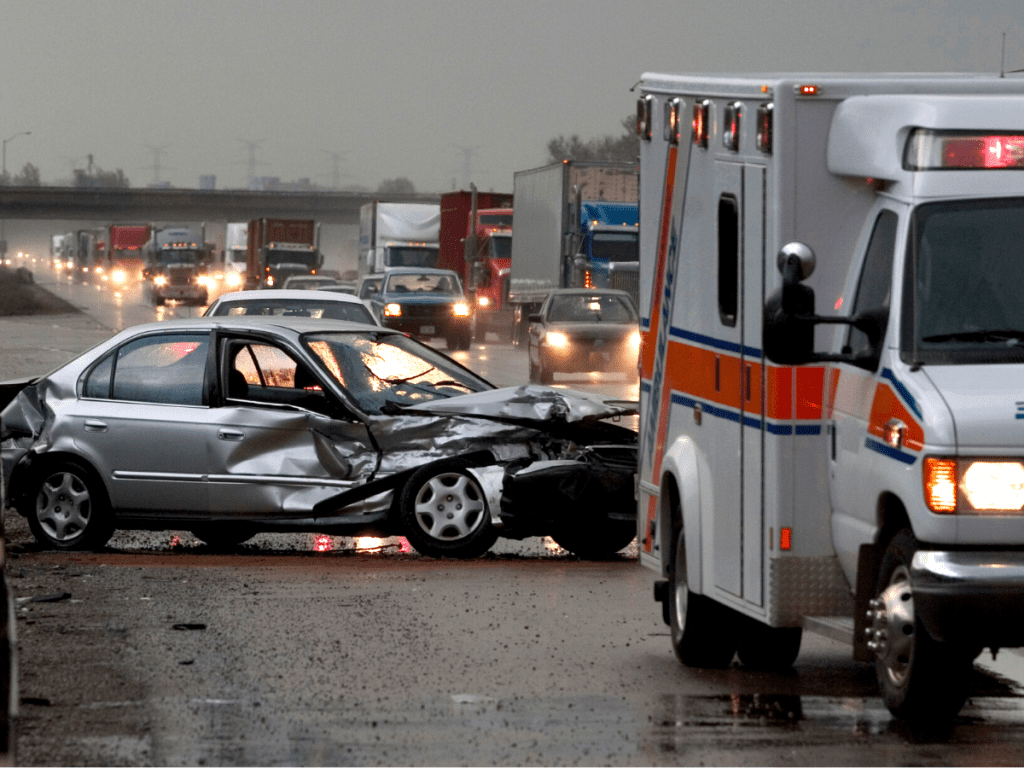 Here at Rinehardt Injury Attorneys, we have more than just one experienced injury attorney: we have a legal team ready to work hard so you can secure the financial compensation you need after being involved in a car accident. Our team of skilled trial lawyers is assisted by experienced legal support staff, and our team approach helps us discover more effective solutions for our clients. Contact our Mansfield personal injury attorneys today.
Committed to Advocating for Our Clients
After you've been injured in a car crash, you might be unsure of where to turn. You're probably worried about paying your medical bills, and if you're missing work due to your injuries, dealing with a loss of income. On top of that, you have to consider paying to fix or replace your car. Each of these concerns is serious and deserves attention from an experienced legal team; all of them together means simply this: you need Rinehardt Injury Attorneys.
Our car accident lawyers negotiate aggressively with insurance companies and others to secure the best settlements for our clients, and we're unafraid to take a case to trial if necessary. Attorney John Rinehardt is a certified member of the both the Million Dollar Advocates Forum and Multi-Million Dollar Advocates Forum, meaning he's recovered verdicts and settlements exceeding a million dollars in his long experience.
If you or a loved one was hurt in an auto accident, let us put our experience to work for you. Call us at (419) 529-2020 to schedule a free, no-obligation consultation today.
---
The Rinehardt Difference
Experience
With extensive experience working with person injury victims, attorneys John K. Rinehardt, Hillary Rinehardt, Rachel Rinehardt & Melanie S. Fahey will work with insurance companies and doctors to get what you deserve.
Communication
We want you to feel comfortable. You can come to us with questions any time, and there will always be an open line of communication.
Relationships
We focus on fostering lasting relationships with our clients. Everything we do, we do so with compassion for your unique needs.
---
We Handle a Variety of Cases
Our experienced Mansfield accident lawyers have extensive experience handling a variety of cases, including the following:
Defective Auto Parts (Including Brake Failures)
Defective Maintenance
Rideshare (Uber and Lyft) Accidents
If an uninsured or underinsured driver hit you or your loved one, we can help you navigate the complex world of auto insurance claims. It can feel overwhelming after you've been in a collision with an uninsured driver, but with the right team of attorneys working for you, you can get the compensation you need to recover.
Aggressive advocacy and personal service
The minutes immediately after your car wreck are vital for your claim's fate. That's why it's imperative that you follow basic accident protocol. Don't talk to the insurance companies after you've been in an accident. They're in the business of protecting their own interest over helping you—they'll minimize your compensation and make you feel helpless. When the insurance company won't help you, we will. We'll fight to maximize your recovery so you can move forward.
Our legal team is here to speak with you about your case without charge or obligation. Our team of traffic accident lawyers serve Mansfield, Columbus, and towns and communities across Ohio, so if you're not sure what your next steps should be, contact us for a consultation.
You don't have to go through this process alone. With our team on your side, recovery might be closer than you realize. Call us at (419) 529-2020 to speak with an attorney about your situation.