Experienced Columbus Car Accident Attorneys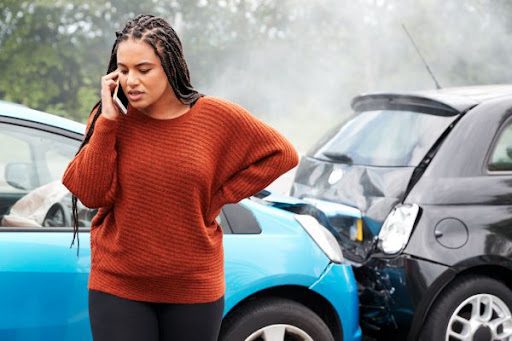 At Rinehardt Injury Attorneys, we understand the impact of car accidents and are dedicated to helping victims seek justice and obtain rightful compensation. With our experienced legal team of Columbus car accident lawyers, we're able to provide comprehensive support to cover medical expenses and vehicle repairs to help you move forward.
Have you ever wondered what the Top 5 Causes of Car Accidents Are? We want our Columbus community to stay safe on the road by avoiding these 5 errors.
Our cohesive team of skilled trial lawyers and legal support staff is committed to securing your financial compensation. With a personalized approach, we find effective solutions tailored to your unique circumstances. Contact our Ohio car accident lawyers today.
Free Consultation
How Our Lawyers Can Help Car Accident Victims
Legal Guidance: Our experienced lawyers explain your rights, evaluate your case, and provide personalized legal guidance.
Investigation: We conduct a thorough investigation, gathering evidence and building a strong case on your behalf.
Communication with Insurance Companies: We handle all communication with insurance companies, protecting your rights and interests.
Settlement Negotiations: Our goal is a fair settlement that covers medical expenses, lost wages, pain and suffering, and other damages.
Litigation: If needed, our trial lawyers advocate for your rights in court, presenting a strong case on your behalf.
Emotional Support: We offer compassionate support, listening to your concerns and providing reassurance throughout the process.
Schedule a free consultation to discuss your case and explore your legal options. Our priority is protecting your rights and recovering the compensation you deserve. Let Rinehardt Injury Attorneys guide you through the legal process as your car accident ally.
Common Types of Columbus Car Accidents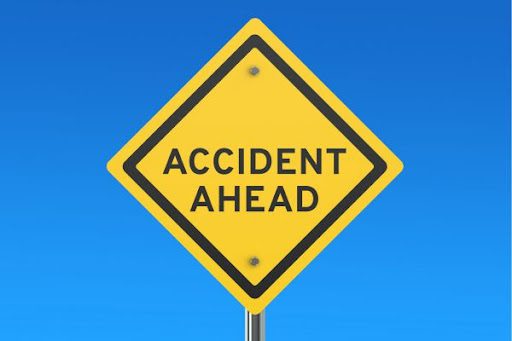 Rideshare (Uber and Lyft) Accidents
Defective Maintenance
Defective Auto Parts (Including Brake Failures)
If you or a loved one has experienced any of these car accidents, seeking legal assistance is crucial. A skilled car accident attorney can protect your rights, guide you through the legal process, and pursue compensation for your injuries, damages, and losses. If you've been hit by an uninsured or underinsured driver, we can also help you navigate the complicated auto insurance claim process.
Common Causes of Columbus Car Accidents
Distracted Driving: Activities like texting, talking on the phone, or using electronic devices while driving.
Speeding: Driving above the speed limit or too fast for road conditions.
Drunk Driving: Operating a vehicle under the influence of alcohol or drugs.
Reckless Driving: Aggressive behaviors such as tailgating or excessive speeding.
Failure to Yield: Not yielding the right of way at intersections or when merging onto highways.
Running Red Lights/Stop Signs: Disregarding traffic signals and stop signs.
Fatigue: Driving while drowsy or experiencing reduced alertness.
Weather Conditions: Inclement weather like rain, snow, or fog.
Inexperienced or Elderly Drivers: Lack of experience or age-related decline in abilities.
Vehicle Defects: Malfunctioning brakes, tire blowouts, or mechanical failures.
Understanding these causes can help promote safer driving. If you've been in an accident caused by someone else's negligence, consult an experienced car accident attorney to protect your rights and pursue rightful compensation.
---
The Rinehardt Difference
Experience
With extensive experience working with person injury victims, attorneys John K. Rinehardt, Hillary Rinehardt, Rachel Rinehardt & Melanie S. Fahey will work with insurance companies and doctors to get what you deserve.
Communication
We want you to feel comfortable. You can come to us with questions any time, and there will always be an open line of communication.
Relationships
We focus on fostering lasting relationships with our clients. Everything we do, we do so with compassion for your unique needs.
---
Common Types of Car Accident Injuries
Whiplash: Strain on the neck muscles and ligaments from forceful back-and-forth head movement, often in rear-end collisions.
Fractures and Broken Bones: Impact-related breaks in arms, legs, ribs, or pelvis, requiring surgery and extended recovery.
Head Injuries: Ranging from concussions to traumatic brain injuries (TBIs), affecting cognitive function and motor skills.
Back and Spinal Cord Injuries: Severe damage leading to paralysis, limited mobility, and lifelong medical care.
Internal Organ Damage: Impact causing lacerations, punctures, or internal bleeding, requiring urgent treatment.
Soft Tissue Injuries: Bruises, sprains, strains, and tears to muscles, tendons, and ligaments, limiting motion.
Psychological and Emotional Trauma: Post-traumatic stress disorder (PTSD), anxiety, and depression resulting from the accident.
Burns: Severe burns from fires or explosions, causing disfigurement and long-term consequences.
Cuts and Lacerations: Injuries from broken glass, sharp objects, or impact, potentially requiring stitches and leaving scars.
Dental and Facial Injuries: Fractures, broken jaws, or facial lacerations, often due to airbag deployment.
Call Now
Prompt medical attention is crucial, even for seemingly minor injuries. Consulting an experienced car accident attorney can help protect your rights and seek compensation for damages, expenses, and suffering.
Immediate Steps to Take After a Columbus Car Accident
Check for Injuries: Ensure your safety and assess injuries of all involved. Call emergency services if needed.
Move to Safety: If possible, move vehicles to a safe location, activate hazard lights.
Contact Authorities: Report the accident to the police, providing accurate details for official documentation.
Gather Information: Exchange contact, license plate, and insurance details with the other party. Obtain witness information if available.
Document the Scene: Take photos/videos of vehicles, property damage, and injuries for insurance and legal purposes.
Seek Medical Attention: Even without immediate symptoms, get a medical evaluation to identify any hidden injuries.
Notify Your Insurance: Report the accident promptly to your insurance company, cooperating during the claims process.
Consult an Attorney: If significant damage or injuries occurred, seek advice from a car accident attorney to protect your rights and pursue compensation.
Remember, avoid admitting fault or discussing the accident outside of the police and your insurance company. Focus on gathering accurate information and preserving evidence to aid your recovery process.
Free Consultation
Seeking Justice for Car Accident Victims
At Rinehardt Injury Attorneys, we are dedicated to advocating for car accident victims. We understand the hardships they endure — physically, emotionally, and financially. Our mission is to provide compassionate and aggressive legal representation, ensuring our clients' rights are protected and justice is served.
When you choose us, we will fight tirelessly on your behalf. We'll investigate the accident, gather evidence, and consult experts to build a strong case. Our experienced Columbus car accident attorneys will negotiate skillfully with insurance companies, seeking fair compensation for medical expenses, lost wages, property damage, and pain and suffering.
Open communication is our priority. We'll keep you informed every step of the way, addressing your questions and concerns. Our goal is to ease your burden, allowing you to focus on recovery while we handle the legal complexities.
With unwavering commitment to your best interests, we'll tirelessly advocate for justice. If needed, we're prepared to go to court, leveraging our extensive litigation experience to present a compelling argument. We'll be by your side throughout the legal process, protecting your rights and fighting for the justice and compensation you deserve.
If you or a loved one has been a car accident victim, reach out to our Columbus car accident lawyers for a free consultation. We'll review your case, explain your legal options, and offer guidance. Remember, you're not alone—we're here to fight for your rights and seek justice on your behalf.
---


---
Holding Negligent Parties Accountable in Car Accident Claims
We're committed to accountability in car accident claims. Understanding the impact on individuals and families, we believe the responsible parties should be held liable. Whether it's a reckless driver, defective product, or government entity, we'll tirelessly seek justice. If needed, our Columbus car accident lawyers are prepared for court. Throughout the process, we provide compassionate support. We're here to fight for justice. Contact us for a free consultation.
Why Choose Rinehardt Injury Attorneys For Your Car Accident Case
Experience: With a successful track record, our attorneys have extensive knowledge of Ohio car accident laws.
Skilled Legal Team: Our specialized attorneys work collaboratively, providing tailored representation for your unique case.
Personalized Approach: We understand your circumstances and offer personalized attention throughout the legal process.
Strong Advocacy: We fight for your rights, seeking maximum compensation for your injuries and losses.
Compassionate Support: We prioritize your well-being, providing empathy and guidance during this challenging time.
Free Consultation: Schedule a free consultation to explore your legal options without obligation.
You Don't Pay Unless You Win!
Get a Free Consultation With Our Columbus Car Accident Lawyers
Take the first step towards seeking justice and compensation by scheduling a free consultation with Rinehardt Injury Attorneys today. Our experienced team of Columbus car accident lawyers will listen to your story, assess your case, and offer valuable legal advice. During the consultation, we'll discuss your rights, options, and the best course of action for your car accident claim. Contact us now to schedule your no-obligation consultation and let us fight for your rights.
Motor Vehicle Accident Attorneys In Columbus, OH
Rinehardt Injury Attorneys is the answer to your personal injury. Our team of attorneys and case managers have represented clients in in Columbus and throughout central and north central Ohio for years. We treat every new client as if they were part of our family by providing clear communication, building a strong relationship, and using our experience to provide legal guidance that's in their best interests. We offer free consultations with no obligation, so don't hesitate to contact our team about your legal matter.