Mansfield Dog Bite Lawyers
Dog bites can occur unexpectedly and cause significant harm, regardless of your age or the circumstances. Whether you're interacting with a friend's dog, playing with a family member's pet, or simply walking near someone else's dog, a seemingly harmless situation can quickly escalate into a painful dog bite incident. In such cases, it is vital to hold the dog's owner or handler accountable to prevent future attacks. If you have been a victim of a dog bite in Mansfield, our experienced Mansfield dog bite lawyers at Rinehardt Injury Attorneys are here to provide the legal support you need, at our Mansfield location.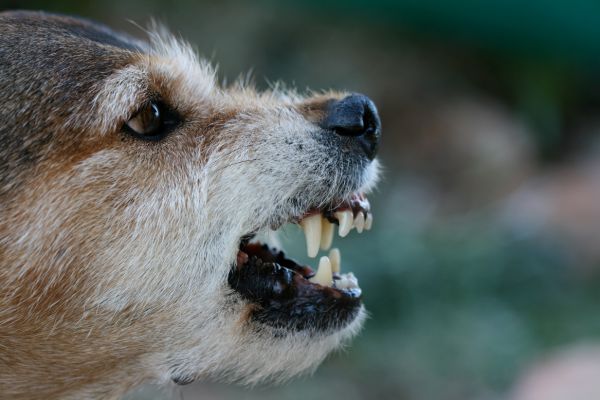 With years of dedicated service, we tirelessly advocate for our clients in Mansfield. Our experience in handling cases equips us to fight for the rights of victims in need. We understand the financial burden of serious injuries and offer a contingency fee basis, so you only pay if we win.
Our legal team has secured millions in compensation for accident victims, prioritizing compassion and attention to detail. If you've suffered a dog bite, take legal steps to hold the owner accountable. Our Mansfield dog bite lawyers are ready to assist you. Don't underestimate the impact of your injuries. Contact our Ohio dog bite attorneys at 419-529-2020 for the justice you deserve.
Do You Need a Mansfield Dog Bite Lawyer?
Determining if you need a dog bite lawyer depends on your specific case. While not necessary for every incident, legal representation can be highly beneficial in certain situations.
Consider the following factors when deciding if you should consult with a dog bite lawyer:
1. Severity of the Injury
If you have suffered significant injuries from the dog bite, such as deep wounds, scarring, nerve damage, or emotional trauma, seeking legal counsel is advisable. A Mansfield dog bite lawyer can help you pursue compensation for medical expenses, pain and suffering, and other damages.
2. Liability and Responsibility
Establishing liability in a dog bite case can be complex. A Mansfield dog bite lawyer can investigate, gather evidence, and determine who is responsible for the dog's actions, whether it's the owner, property owner, or another party.
3. Legal Expertise
Dog bite laws vary by state. A knowledgeable Mansfield dog bite lawyer understands the specific laws in your jurisdiction and can develop a b legal strategy tailored to your case.
4. Insurance Claims and Negotiations
Dealing with insurance companies can be challenging. A Mansfield dog bite lawyer can handle communication and negotiations, protecting your rights and maximizing your chances of fair compensation.
5. Peace of Mind
Engaging a Mansfield dog bite lawyer allows you to focus on your recovery. We will handle the legal aspects, relieving you of stress and complexities.
Need help determining if you need a Mansfield dog bite lawyer? Consult with a reputable law firm specializing in dog bite cases, like Rinehardt Injury Attorneys. We can evaluate your situation, provide personalized advice, and guide you through the legal process. Seeking legal representation increases your chances of a favorable outcome.
LEARN WHAT TO DO AFTER SUFFERING FROM A DOG BITE
Why Choose Rinehardt Injury Attorneys To Handle My Case?
Track Record of Success: With a history of securing substantial financial awards exceeding 5 million dollars for our clients in various cases, Rinehardt Injury Attorneys has proven our ability to effectively advocate for clients' interests.
Care for Clients' Well-being: The firm prioritizes clients' well-being, offering personalized attention and support throughout the legal process, demonstrating a client-centered approach.
Experience with Dog Bites: Rinehardt Injury Attorneys has extensive experience representing dog bite victims in Mansfield, showcasing our understanding of the unique needs following serious dog bites.
Expertise in Dog Bite Cases: Our attorneys have a proven track record in dog bite cases, equipped with deep legal knowledge and effective strategies to handle your case.
Compassion and Attention to Detail: The firm approaches each personal injury case, including dog bite cases, with compassion and meticulous attention to detail, ensuring a thorough understanding and a b legal strategy.
No Fee Unless We Win: Rinehardt Injury Attorneys operates on a contingency fee basis, meaning you won't pay any legal fees unless we successfully recover compensation for you.
Mansfield Dog Bite Cases We Handle
At Rinehardt Injury Attorneys, we have extensive experience handling a wide range of dog bite cases. We understand that dog bite injuries can vary in severity, from minor puncture wounds to deep tissue damage and disfigurement. We believe that every victim deserves exceptional representation to help them recover the expenses related to their injuries.
Understanding the severity of these injuries is important, and the National Center for Biotechnology Information provides a classification of the stages of dog bite injuries:
Stage I: Superficial injuries that can become infected without proper treatment.
Stage II: Deep wounds affecting muscles, necessitating medical attention.
Stage III: Severe wounds with muscle damage and possible tissue loss.
Stage IVA: Injuries impacting muscles, tissues, and nerves, potentially causing permanent loss of function.
Stage IVB: Injuries involving muscles, tissues, nerves, and bones, requiring immediate medical attention.
If you've been bitten by a dog, seek immediate medical help. Even if the dog is vaccinated and cared for, it's essential to have a healthcare professional assess your injury and provide proper treatment.
LEARN WHAT TO DO AFTER SUFFERING FROM A DOG BITE
Seeking Compensation for Dog Bite Injuries in Mansfield
If you or someone you love has experienced a dog bite injury in Mansfield, you may have the right to seek compensation for your damages. Dog bite incidents can lead to physical injuries, emotional distress, and financial hardships, making it crucial to hold the responsible parties accountable.
Understanding Your Rights
In Mansfield, dog owners can be held liable for injuries caused by their dogs under specific circumstances. Ohio follows a strict liability rule, which means that owners are responsible for their dog's actions, regardless of prior aggressive behavior or their knowledge of the dog's propensity to bite. This legal framework provides a basis for pursuing compensation for your injuries and losses.
Types of Compensation
Compensation in dog bite injury cases may cover various damages, including:
Medical Expenses

: This includes the costs of initial medical treatment, emergency care, surgeries, hospital stays, medications, and any future medical expenses related to the injury.

Lost Wages: If the dog bite injury has caused you to miss work or has resulted in a diminished earning capacity, you may be entitled to compensation for lost income, both past and future.

Pain and Suffering: Dog bite injuries can cause significant physical pain, emotional distress, and trauma. Compensation may be available to address the suffering endured as a result of the incident.

Scarring and Disfigurement

: Serious dog bite injuries can result in permanent scars or disfigurement, affecting your physical appearance and emotional well-being. Compensation can help address the impact of these long-term consequences.

Property Damage

: In some cases, a dog bite incident may cause damage to personal property, such as torn clothing or broken glasses. Compensation can be sought for the repair or replacement of these items.
By working with a skilled dog bite attorney, you can increase your chances of obtaining fair and full compensation for your damages. If you or a loved one has suffered a dog bite injury in Mansfield, do not hesitate to seek legal advice.
Steps to Take After Experiencing a Dog Bite Injuries In Mansfield
1. Seek Medical Attention
Prioritize your health and seek prompt medical care. Even minor wounds can lead to complications. A medical professional will treat your injuries and document their extent.
2. Gather Evidence
Collect evidence to support your claim. Take photos of your injuries, the incident location, and any signs of negligence. Obtain witness contact information and keep records of medical bills and documents.
3. Report the Incident
Report the dog bite incident to the appropriate authorities, such as local animal control or law enforcement. This helps establish an official record and document the dog's history.
4. Consult with a Mansfield Dog Bite Lawyer
It's recommended to consult with an experienced dog bite lawyer in Mansfield. We will assess your case, determine liability, and guide you through the legal process. We'll protect your rights, negotiate with insurance companies, and seek maximum compensation.
5. Document Damages
Keep records of all damages, including medical expenses, lost wages, pain and suffering, and emotional distress. Your lawyer will help quantify these damages for your claim.
6. File a Personal Injury Claim
Your lawyer will assist you in filing a personal injury claim against the responsible party. We'll handle legal procedures, deadlines, and negotiations on your behalf.
7. Settlement Negotiations or Litigation
Your lawyer will aim to reach a fair settlement through negotiations. If needed, we'll represent you in court to fight for your rights.
Seeking compensation for dog bite injuries can be complex, so having an experienced Mansfield dog bite lawyer, like Rinehardt Injury Attorneys, is crucial. Our team will protect your interests, build a b case, and work tirelessly to secure the compensation you deserve.

Mansfield Dog Bite Statistics
Dog bites are a serious concern that can result in injuries and emotional trauma. Here are some dog bite statistics to provide insight into the prevalence and impact of these incidents:
Key Dog Bite Statistics
According to information from the American Veterinary Medical Association (AVMA):
Each year in the United States, approximately 4.5 million people experience dog bites.
Nearly half of these bite victims are children.
The chances of fatality from a dog bite are approximately 1 in 112,400.
Unneutered male dogs contribute to 70% of dog bite incidents.
In 2019, out of the reported 46 dog attack fatalities, 33 were attributed to pit bulls.
Pit bulls receive a temperament rating of 86.7%, indicating their generally positive disposition.
Pit bulls and Rottweilers account for 77% of all reported dog bites.
The Kangal dog breed holds the record for the best recorded bite force, measuring 743 pounds per square inch (PSI).
To put it into perspective, a lion has a bite force of around 650 PSI.
Globally, there are tens of millions of dog bites reported annually.
These statistics emphasize the significance of responsible pet ownership, such as spaying/neutering dogs, providing proper training, and ensuring socialization. The statistics regarding pit bulls are specific to reported incidents and should not be applied to the entire breed.
Prevention and Education
Preventing dog bites requires a combination of responsible pet ownership and community education. Properly socializing and training dogs, ensuring they receive regular veterinary care, and teaching people, especially children, how to safely interact with dogs are crucial steps to reduce the risk of dog bites. Read our blog to learn more about the warning signs of a dog bite.
Experienced Mansfield Dog Bite Attorneys
Rinehardt Injury Attorneys in Mansfield have a proven record of expertise in handling dog bite cases and advocating for victims to receive rightful compensation. They provide legal guidance and support to navigate the complexities of your case. With a successful track record of securing millions of dollars in compensation, their skilled team is dedicated to fighting for the compensation you deserve for your dog bite injuries.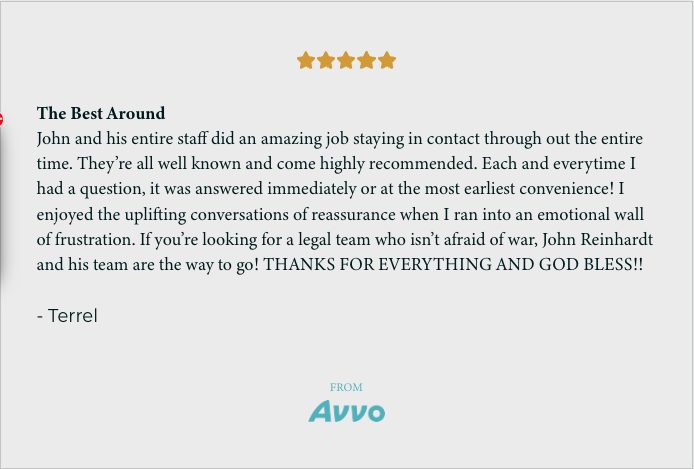 – Read more reviews from our clients!
Compassionate Legal Support for Mansfield Dog Bite Victims
Rinehardt Injury Attorneys understands the emotional and physical toll of dog bite injuries. Their dedicated legal team of Mansfield dog bite lawyers offer compassionate support and guidance to victims of dog bites. With in-depth knowledge of Mansfield's dog bite laws, they assist victims in navigating the legal process and pursuing rightful compensation. Contact Rinehardt Injury Attorneys at 419-529-2020 for a consultation. They operate on a contingency fee basis, so there are no fees unless they win your case.
Dog Bite FAQ
Why Choose Rinehardt Injury Attorneys to Handle My Case?
Our experienced legal team has won millions of dollars for accident victims who have needed it the most. We approach each Mansfield personal injury case with the compassion and unmatched attention to detail that it deserves. If you've been injured by a dog bite, give us a call to hold the dog's owner legally accountable. Don't shrug off your injuries: call the Mansfield dog bite attorneys at 614-686-2020.