Ohio Dog Bite Lawyers
Dog bites can happen to anyone, regardless of age. Whether you're visiting a friend, playing with a family member's dog, or simply walking close to someone else's dog, a seemingly harmless situation can quickly turn into a painful dog bite incident. When a dog attack causes harm, it's crucial to hold the owner or handler accountable to prevent future attacks. If you've been a victim of a dog bite in Ohio, our skilled Ohio dog bite lawyers are here to help at our Columbus or Mansfield locations!
At Rinehardt Injury Attorneys, we tirelessly advocate for Ohioans, leveraging our extensive experience in diverse cases to fight for countless victims. We understand the financial burden of serious injuries, so we operate on a contingency fee basis. You won't owe us any fees unless we win your case.
Our dedicated legal team has secured millions in compensation for accident victims, prioritizing compassion and attention to detail. If you've suffered a dog bite injury, our Ohio dog bite lawyers can help you hold the owner accountable. Contact our personal injury lawyers today at 419-529-2020 and let us fight for the justice you deserve.
Free Consultation
Determining the Need for an Ohio Dog Bite Lawyer
If you've suffered a dog bite, you may be unsure if you need an Ohio dog bite lawyer. Here are some factors to consider:
1. Severity of the Injury – Significant injuries with medical expenses, scarring, or long-term consequences may require legal assistance from an Ohio dog bite lawyer to pursue appropriate compensation.
2. Liability and Responsibility – Determining liability can be challenging, but an Ohio dog bite lawyer can investigate, gather evidence, and establish liability for damages caused.
3. Legal Expertise – State laws vary, so an experienced Ohio dog bite lawyer familiar with local regulations can navigate complexities and build a strong legal strategy.
4. Insurance Claims and Negotiations – Dealing with insurance companies can be difficult, but an Ohio dog bite lawyer can handle communication and negotiations to protect your rights and secure fair compensation.
5. Peace of Mind – Hiring an Ohio dog bite lawyer allows you to focus on recovery while they handle paperwork, procedures, and deadlines, providing peace of mind.
If you're unsure, schedule a consultation with our team at Rinehardt Injury Attorneys, we specialize in dog bite cases. Our team will assess your situation, offer personalized advice, and guide you through the process. Legal representation can significantly improve your chances of a favorable outcome and deserved compensation.
Why Choose Rinehardt Injury Attorneys to Handle My Case?
When it comes to handling your case, choosing Rinehardt Injury Attorneys can provide you with numerous advantages and peace of mind. Here are some compelling reasons to choose our law firm:
Dedicated Legal Team: Our dedicated team of attorneys, paralegals, and support staff will work collaboratively to diligently investigate your case, gather evidence, and develop a strong strategy tailored to your specific circumstances.
Personalized Attention: We understand that every case is unique, and we take the time to listen to your concerns, answer your questions, and address your specific needs with open and honest communication throughout the entire process.
Strong Advocacy: Our primary goal is to protect your rights and fight for your best interests. We are passionate advocates for our clients and will tirelessly pursue the maximum compensation you deserve for your injuries, damages, and losses.
Track Record of Success: Rinehardt Injury Attorneys has a proven track record of success. We have secured substantial settlements and verdicts for our clients, enabling them to recover financially and move forward with their lives.
Compassion and Support: We understand the physical, emotional, and financial challenges you may be facing due to your injury. Our team is committed to providing compassionate support and guidance throughout the legal process. We are here to listen, offer empathy, and help alleviate the burden on you and your family.
No Fee Unless We Win: We believe that everyone should have access to justice. You won't pay any legal fees unless we successfully recover compensation for you.
Free Consultation
Ohio Dog Bite Cases We Handle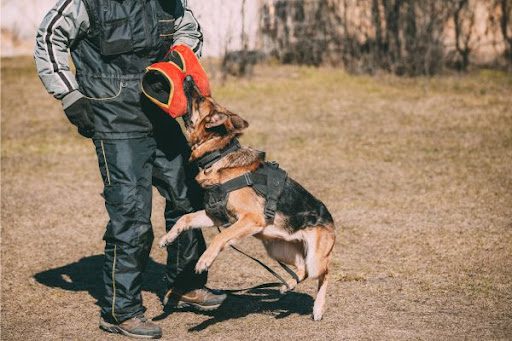 At Rinehardt Injury Attorneys, we handle a wide range of dog bite cases, recognizing the varying degrees of physical damage that can result from these incidents. Whether you have suffered from minor puncture marks, deep wounds, or even disfigurement, we believe that you deserve high-quality representation to help you recover the expenses related to your injuries.
It is important to understand the severity of these injuries, which can be classified into different stages. Here is an overview of the stages as provided by the National Center for Biotechnology Information:
Stage I – These are more superficial injuries that do not cut into the musculature. While they are the least severe, they can still become infected if not treated properly.
Stage II – Deep wounds that affect the muscle. These injuries are often more painful and typically require medical attention.
Stage III – These are severe wounds that affect the muscle and may involve tissue loss or necrosis.
Stage IVA – These wounds affect the muscle, tissues, and nerves. Nerve damage can lead to permanent loss of feeling or function in certain limbs.
Stage IVB – These injuries affect the muscle, soft tissue, nerves, and even the bone. Dog bites that penetrate down to the bone are serious and should be treated by a doctor as soon as possible.
If you have been bitten by a dog, it is crucial to seek medical help immediately. Although the majority of bites come from domestic pets that have been treated for rabies and other diseases, it is still wise to have a doctor confirm the status of your injury and provide appropriate treatment.
Call Now
Seeking Compensation for Dog Bite Injuries in Ohio
If you or a loved one has suffered a dog bite injury in Ohio, you may be entitled to seek compensation for your damages. Dog bite incidents can result in physical injuries, emotional trauma, and financial burdens, and it is important to hold the responsible parties accountable for their actions.
Know Your Rights
In Ohio, dog owners can be held liable for injuries caused by their dogs under certain circumstances. Ohio follows a strict liability rule, which means that the owner is responsible for any injuries caused by their dog, regardless of whether the dog had shown previous aggressive behavior or the owner was aware of their pet's tendency to bite. This provides a legal basis for pursuing compensation for your injuries and losses.
Dog Bite Injury Compensation Cases May Cover Various Types of Damage, Including:
Medical expenses – This includes the cost of initial medical treatment, emergency care, surgeries, hospital stays, medication, and future medical expenses related to the injury.
Lost wages – If the dog bite injury has caused you to miss work or has resulted in a decreased earning capacity, you may be entitled to compensation for the income you have lost or will lose in the future.
Pain and suffering – Dog bite injuries can cause significant physical pain and emotional distress. Compensation may be available for the pain and suffering endured as a result of the incident.
Scarring and disfigurement – Serious dog bite injuries can leave permanent scars or disfigurement, affecting your appearance and self-esteem. Compensation can help address the physical and psychological impact of these injuries.
Property damage – In some cases, a dog bite incident may result in damage to personal property, such as torn clothing or broken glasses. Compensation can be sought for the repair or replacement of these items.
By working with a skilled dog bite attorney, you can increase your chances of obtaining fair and full compensation for your damages. If you or a loved one has suffered a dog bite injury in Ohio, do not hesitate to seek legal advice.

Ohio Dog Bite Statistics
Dog bites can have serious consequences, and understanding the statistics surrounding them can provide valuable insights. Here's some information from the From the American Veterinarian Medical Association:
Every year in the United States, nearly 4.5 million people become victims of dog bites.
Of these bite victims, approximately half are children.
The likelihood of dying from a dog bite is around 1 in 112,400.
Unneutered male dogs account for 70% of dog bites.
Out of the 46 dog attack fatalities reported in 2019, 33 were caused by pit bulls.
Pit bulls and Rottweilers are responsible for 77% of all reported dog bites.
The Kangal dog breed has the strongest recorded bite force, measuring 743 pounds per square inch (to put that into perspective a lion has a bite force of 650 PSI).
Pit bulls have a temperament rating of 86.7%, indicating their generally favorable disposition.
Globally, tens of millions of dog bites occur each year.
Please remember that dog bites can be prevented through proper education, responsible pet ownership, and understanding dog behavior and body language. Read our blog to learn more about the warning signs of a dog bite.
Experienced Ohio Dog Bite Lawyer
Rinehardt Injury Attorneys have a proven track record in handling dog bite cases, holding dog owners legally accountable and helping victims seek deserved compensation. Contact them for legal guidance and support.
With a successful history of obtaining millions in compensation, Rinehardt Injury Attorneys are trusted personal injury lawyers, specializing in dog bite claims.
Compassionate Legal Support for Ohio Dog Bite Victims
Our Ohio Dog Bite lawyers understand the traumatic impact of dog bite injuries on victims and their families. We offer compassionate support, navigating Ohio's dog bite laws and helping victims seek compensation.
Our experienced Ohio dog bite attorneys explain the strict liability for dog owners and provide personalized assistance for immediate action. If you or a loved one has suffered a dog bite injury in Ohio, contact Rinehardt Injury Attorneys at 419-529-2020 for compassionate legal support. There is no fee unless you win.
Dog Bite FAQ
Dog Bite Attorneys In Ohio
Rinehardt Injury Attorneys is the answer to your personal injury. Our team of attorneys and case managers have represented clients in in Columbus and throughout central and north central Ohio for years. We treat every new client as if they were part of our family by providing clear communication, building a strong relationship, and using our experience to provide legal guidance that's in their best interests. We offer free consultations with no obligation, so don't hesitate to contact our team about your legal matter.