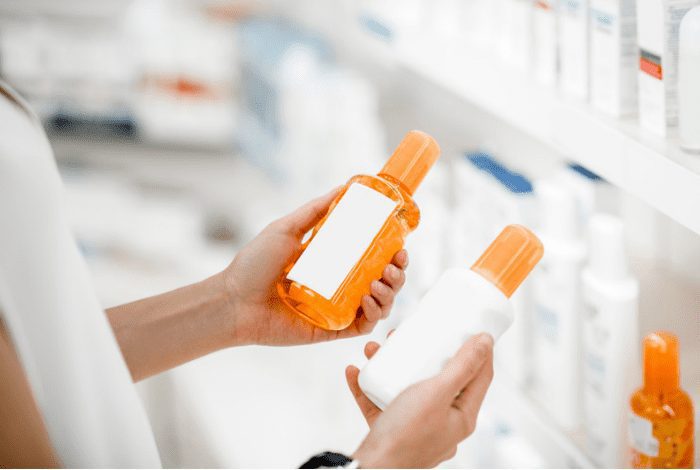 Ohio Sunscreen Lawsuits
Have you or a loved one used popular Neutrogena or Aveeno sunscreen products? Neutrogena sunscreen lawsuits are underway, claiming that select Neutrogena and Johnson & Johnson sunscreen products contain benzene, a cancer-causing ingredient that was not listed on their product labels. Online pharmacy and quality assurance company Valisure analyzed 294 unique batches of sunscreen and spray lotion from 69 brands, and detected benzene in 78 batches. 40 batches had toxic levels of benzene at 0.1ppm (parts per million) or higher. Here is a breakdown of their findings:
26 batches contained benzene levels between 0.1ppm – 2.0ppm

14 batches contained benzene levels above 2.0ppm

10 of the 14 batches came from Neutrogena sunscreen products
To put this into perspective, the National Institute for Occupational Safety and Health recommends that any employee expected to be exposed to over 0.1ppm of benzene wears protective gear.
Have any Sunscreens Been Recalled?
On July 14, 2021, Johnson & Johnson recalled the following Neutrogena and Aveeno sunscreen product lines due to the presence of benzene:
NEUTROGENA Beach Defense® aerosol sunscreen

NEUTROGENA Cool Dry Sport aerosol sunscreen

NEUTROGENA Invisible Daily™ defense aerosol sunscreen

NEUTROGENA Ultra Sheer® aerosol sunscreen

AVEENO Protect + Refresh aerosol sunscreen
What is Benzene?
Benzene is a clear, flammable liquid used to create rubber, plastics, paint and pesticides. It is defined as a Class 1 solvent by the FDA, a group of solvents that are known to cause cancer, harm the environment, or have other toxicities. In other words, it has no place in the human body. 
Does Benzene Cause Cancer?
Yes, benzene is classified as a human carcinogen (cancer-causing) by the following health and environmental regulation agencies:
Benzene exposure has been linked to leukemia, a severe cancer that affects cells in the blood and bone marrow. Other blood cancers that are caused by benzene exposure include:
Acute lymphocytic leukemia (ALL)

Chronic lymphocytic leukemia (CLL) 

Multiple myeloma

Non-Hodgkin lymphoma
Symptoms of Leukemia:
Easily bleeding or bruising 

Nosebleeds

Bone pain

Enlarged liver or spleen

Fever or chills

Frequent or severe infections

Fatigue

Unintended Weight Loss
It is important to communicate with your doctor if you experience any of these symptoms to get the proper diagnosis and treatment. These communications will also be important to your case if you suspect regular sunscreen use could be linked to your illness.
Contact Our Ohio Sunscreen Lawyers
The lawyers at Rinehardt Injury Attorneys are dedicated to helping those that developed cancer or other injuries due to toxic sunscreen products. Corporations can be intimidating, but they must be held accountable for defective and dangerous products.
Leukemia, or any other cancer diagnosis, is difficult and expensive on families – we want to help you recover the financial losses incurred from these events. We are committed to transparency and our line is open for every question and concern you have throughout the process.
Call us at 614-686-2020 or 419-529-2020 for a free legal consultation today.