Ohio Premises Liability Lawyer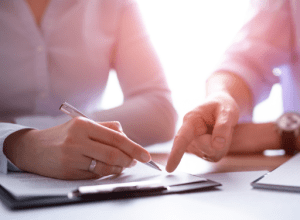 An injury caused by an unsafe environment or a defective condition on someone's property should never happen, but unfortunately, thousands of people are hurt every year. If you or a family member has suffered a serious injury or if you've lost a loved one in an accident on someone else's property in the Ohio area, you should know that you have the right to seek compensation for the harm you've suffered and the financial losses you've incurred.
You may be entitled to significant compensation for a range of damages, including medical bills, lost wages, pain and suffering, and other losses. Contact the premises liability lawyers at Rinehardt Injury Attorneys for a free consultation. We will review the details of your case and guide you through the entire legal process.
The premises liability lawyers at Rinehardt Injury Attorneys have many years of experience working on behalf of Ohioans. We have handled a vast array of cases and advocated on behalf of many victims who need help the most. We understand the financial burden that accident victims and their families are under. That's why we will not charge you any fees unless we win your case.
If you have been injured on someone else's premises, you can take steps to hold the property owner legally responsible. Our Ohio premises liability attorneys can help. Contact our personal injury lawyers at (419) 529-2020 today or reach out to us via live chat or by using our online response form.
Do I Need a Premises Liability Lawyer?
Premises liability claims can be complicated for several reasons. A wide range of injuries or circumstances come up in these cases.  Also, the victim is required to prove that the property owner was responsible for the injuries they sustained. Sometimes the actual property owner hides behind a shell company and or various insurers. A premises liability will conduct all necessary inquiries to determine which party or parties are responsible for paying you the compensation that you deserve.
In most situations, the property owner and/or operator has a duty to properly maintain their property so that it's safe for others who enter. The amount of responsibility, however, may vary, depending on the type of visitor. There are generally several categories:
Invitees: The owner has a duty of reasonable care to maintain the property and remove any hazardous conditions. The owner must make sure the premises are safe for those such as customers with expressed or implied permission to enter.
Guests: The owner is required to provide social guests with adequate warning of any dangerous or hazardous conditions on their property.
Licensees or Trespassers: Property owners must refrain from willful, wanton, or reckless conduct that is likely to cause injury to licensees or trespassers, including invited guests who may enter areas not included in the invitation.
Children: In Ohio, children are owed a greater duty of care than adults.
If you have been injured on someone else's property because of their negligence or failure to live up to the proper duty of care, you have the legal right to obtain compensation for your injuries. However, you will need to prove that your injuries resulted from another party's negligence or wrongdoing, i.e., the party who had the legal responsibility to make sure their property was safe for others to use or access.
In some cases, a victim is partly to blame or maybe the property owner or is not entirely at fault. However, even if you were not exercising reasonable care and are partly to blame for your injury or incident, you may still be able to recover some compensation. For instance, if the courts rule that you are 20% liable for your actions, you can recover 80% of the total damages. In these cases, which can be highly technical and nuanced, an experienced lawyer needs to be by your side to identify who is at fault and make sure you get the compensation you need and deserve.
Premises liability injuries can be diverse, including everything from broken bones and sprains to concussions, traumatic brain injuries, or worse. If you were badly injured, you need to focus on your medical treatment. You shouldn't have to worry about collecting evidence, filing paperwork, or dealing with a stubborn insurance company. Let Rinehardt Injury Attorneys handle the details about claim while you focus on healing.
Why Choose Rinehardt Injury Attorneys to Handle My Case?
When it comes to a premises liability case, hiring an experienced and passionate attorney representing you can be decisive. After you tell us about your injury and the circumstances surrounding the incident, our lawyers will begin collecting evidence necessary to support your claim. It's critical that you contact us right away so that we can gather the evidence quickly before it disappears.
Moreover, a two-year statute of limitations is in effect in for filing premises liability claims in court, so it's important to build your case and file your claim in a timely manner. If you miss the legal deadline, your rights to seek compensation may be automatically denied.
If we cannot obtain a fair and full settlement for your injuries, Rinehardt Injury Attorneys will fight for you in court. Defense attorneys are extremely adept at twisting the facts and making it seem like you are the one to blame for the injury. A skilled Ohio premises liability attorney can deflect these attempts at turning the case on the victim and focus on what truly matters.
Our team has extensive experience with these types of cases. We can also provide testimonials and information on past case settlements and verdicts. We will fight for you to get you the compensation you deserve and hold the negligent party responsible.
Types of Cases We Handle
The premises liability lawyers at Rinehardt Injury Attorneys have handled thousands of cases involving a wide range of injuries that occur on someone else's property. Here are some typical examples of premises liability cases we handle:
Slips and falls
Snow and ice accidents
Poorly maintained stairways or other structures
Inadequate building security, leading to assault or injury
Flooding
Toxic fumes
Exposure to chemicals
Vehicle accidents
Falling trees or tree limbs
There are many possible circumstances and factors surrounding each premises liability case. Because of this wide variety, it's necessary for the victim to work with an experienced Ohio premises liability lawyer who understands how to tackle the details of each individual claim.
If you are injured on someone else's property, there are several things you can do to help build your case. As with any personal injury or accident, try to document the site of the accident as thoroughly as possible. Take photos of the accident scene as soon as possible after the incident, especially any hazardous conditions that may have contributed to your accident. Get the written or recorded statements of any witnesses. Make sure to get medical treatment as quickly as possible, especially if your injuries are severe. Any documentation of your injuries with photos or medical records will help to prove that your injuries were sustained as a result of the property owner's negligence.
Where Do Premises Liability Injuries Occur?
A serious injury accident could happen almost anywhere at any time. Injury accidents are commonly reported at:
Stores, restaurants, hotels, other commercial properties
If the general public is invited to come and shop or conduct business, the business owner must make sure the premises are safe for patrons. This includes making regular inspections and conducting regular maintenance to ensure that any hazardous conditions that may arise are properly and swiftly addressed and eliminated. Spills and leaking machines can cause slippery surfaces, leading to slip and fall injuries. Poor lighting or poorly maintained structures, such as walkways, stairways, or balconies, can lead to unanticipated falls. Cluttered store aisles or hallways can cause accidents.
Private property
Homeowners and landowners are responsible for conducting regular inspections of their property, eliminating known hazards, and warning visitors about potential risks. Some dangerous conditions may draw children or others onto the property because of their appeal; these conditions are known as "attractive nuisances." Properties with swimming pools, ponds, or trails that might be reasonably be anticipated to bring people in may be considered an attractive nuisance if they contain hidden dangers.
Government property
Special requirements, including notice obligations, apply when filing premises liability claims if the property owner is a governmental agency. If you slip and fall on a sidewalk in front of a government building, for example, you need to notify the entity who is responsible. However, determining who is responsible is not always easy.
Is the city responsible for the cracked sidewalk or is it the federal entity that uses the building? A non-governmental landlord may also be liable. Similarly, a city may own a public swimming pool, but a third party might be responsible for day-to-day operations. An experienced premises liability lawyer will be able to sort out who is responsible for your injury, so that notice can be filed to the proper government authority and/or at-fault party within the applicable statute of limitations.
Call Rinehardt Injury Attorneys Today For Help
 If you have been injured due to negligent or hazardous conditions on a commercial or residential property, call Rinehardt Injury Attorneys at (419) 529-2020 for a free consultation. You can also reach us via live chat or by email. Our compassionate and knowledgeable team of premises liability lawyers can assess your case and help you obtain maximum compensation for your injuries. We have decades of experience representing victims of personal injury throughout central and north central Ohio.
Contact us now to discuss what happened and learn how we can help you. Our offices are conveniently located in Columbus and Mansfield. With aggressive advocacy along with personal service, our firm's guiding motto is Small Town Values, Big City Results. And you don't owe us any legal fees unless we win money for you.