Ohio Truck Accident Lawyers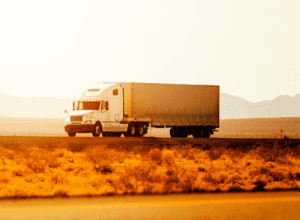 Because large trucks like 18-wheelers and commercial vehicles are so heavy, truck accidents often result in catastrophic injuries. These injuries are not only life-altering but often require long-term care that can be very expensive. If you or your loved one was involved in a truck accident, call us. Evidence must be preserved in these cases, and we know the secrets to get this done.
At Rinehardt Injury Attorneys, we have a team of Ohio truck accident lawyers ready to help you. Our legal team of experienced attorneys is available to help people injured in truck accidents across central and north-central Ohio, including along:
Interstate 70
Interstate 71
Route 13
Route 30
Route 97
I just got hit by a truck. What should I do?
Common Factors of Truck Accidents
A variety of factors can contribute to a truck accident. Our legal team can conduct a thorough investigation into the circumstances that led to the truck or auto accident you or a loved one was involved in, including:
Truck driver fatigue: There are federal truck regulations aimed to protect road travelers' safety. These regulations mandate that truckers take rest breaks and limit the number of allowable consecutive driving hours. Many drivers violate these regulations to meet strict delivery deadlines. This is negligent and irresponsible and can result in truck driver fatigue, a common cause of devastating, often fatal, auto accidents.
Distracted driving: All drivers must remain alert when driving. Due to the sheer weight of commercial vehicles, the consequences of a truck driver engaging in distracted driving can yield far more catastrophic injuries for victims. We can help those victims pursue the financial recovery they need to compensate for their losses.
Improper maintenance: Tire blowouts, faulty brakes, and other mechanical failures could mean that a truck company is responsible for the accident that resulted in you or your loved one's injuries. We can investigate the cause of your accident to pursue maximum compensation for your losses.
Reckless driving: Another common reason truck accidents occur involves the demeanor of the driver. With so many truck drivers hurrying to get to their drop-off location, there are many documented incidents where speeding, improper lane usage, aggressive driving, and tailgating have caused accidents in Columbus, Mansfield and surrounding cities.
Intoxicated driving: The worst thing truckers hauling more than 80,000 pounds could do is to drive while under the influence of alcohol or drugs. If that semi crashes into vehicles, the outcome could be catastrophic; should that driver be hauling refrigerants, gasoline, liquid nitrogen, or other corrosive liquids, many innocent lives could be lost.
Third-party involvement: Manufacturers of bad parts, truck company maintenance departments or third-party maintenance providers, logistics companies, and the truck manufacturers themselves may have had direct involvement through their reckless care, which led to the driver's accident.
Unbalanced loads: There are proper ways to load trucks. If the logistics company or dock worker didn't load the truck proportionately, tip-overs might happen.
Common Types of Truck Accidents
When it comes to large commercial trucks, there are several types of accidents that can occur involving these big rigs, tractor-trailers, 18-wheelers, and semi-trucks:
Head-On & Rear-End Collision Accidents

: Although different both types of accidents are extremely dangerous especially involving a smaller car or SUV. Head-on collision accidents occur when a big truck crashes into another vehicle head-on. Rear-end accidents occur when crashes into the back of another vehicle.

Roll-Over Accidents:

When a large truck or 18-wheeler tips over on it's or rolls over onto its roof during a collision with another vehicle it is considered a roll-over accident. Roll-over accidents are especially dangerous for the occupants of the truck as they are at risk of being ejected from the truck.

Blind Spot Accidents:

The areas around a vehicle that is unable or has trouble seeing is referred to as the blind spots. Larger trucks like 18 wheelers have many blind spots making collisions more likely. Truck drivers are supposed to check these blind spots prior to changing lanes, braking, or turning to detect if there may be a vehicle in these places.

Blowout Accidents

: A blowout accident refers to the sudden rupture of a tire on a large truck. This often occurs when a truck is traveling at a high rate of speed. The truck driver may lose control of the truck due to the explosion and can collide with other vehicles.

Underride Accidents:

Underride accidents occur in the unfortunate event that a smaller vehicle crashes into the back or side of a large tractor-trailer or 18-wheeler and slides underneath the truck. This type of collision is among the most fatal accidents that occur on our roadways. 
If you've suffered in an accident involving a truck, this isn't the end of the line. You may have suffered severe injuries, but that doesn't mean you have to suffer forever. Our team can help you pursue the financial recovery you need so you can move on with your life.
Truck Accident FAQs
Available When You Need Us
You can contact us online 24/7 or call our office anytime. Our legal team offers free initial consultations, and our personal injury clients owe no attorney fees until we secure compensation for their losses. If you're feeling helpless in the face of an injury, contact the team at the Rinehardt Injury Attorneys at 419-529-2020 to learn about the next steps. Recovery from your injury may be closer than you think.
Truck Accident Attorneys In Ohio
Rinehardt Injury Attorneys is the answer to your personal injury. Our team of attorneys and case managers have represented clients in in Columbus and throughout central and north central Ohio for years. We treat every new client as if they were part of our family by providing clear communication, building a strong relationship, and using our experience to provide legal guidance that's in their best interests. We offer free consultations with no obligation, so don't hesitate to contact our team about your legal matter.